Have tweed, may travel...
Regular readers (and thanks for hanging in there!) have probably noticed that the
frequency
and
quality
of my posts has dropped a bit lately. There are several reasons why: first, I was laid-off back in March and I'm just coming out of my funk. Second, I've been doing a lot of part-time gigs - everything from hauling compost with a bike trailer for guerrilla gardeners on the northside to working for the
UC Survey Lab
. Then there was this year's
Lake Pepin 3speed Tour
which was FANTASTIC despite the chilly start!
The biggest reason, though, is that I spent 3 weeks writing a
US State Department
grant proposal for the
International Training Office
at
Northern Illinois University
. These are the same folks I've been working with on a
Philippines youth project
for the last 6 years. If we get the grant it would expand this project to include youth from many of the
ASEAN
member states in Southeast Asia. It would also include funds to hire me full-time to help administer the grant through October 2010!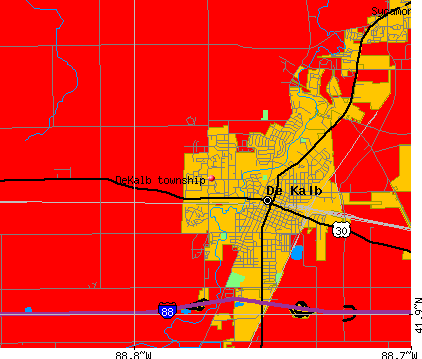 That could mean I'd be moving out to the
Dekalb area
sometime in late August or September! On the one hand, this is exactly the kind of job I've been looking for even before my lay-off. I'll be getting full benis. Rental properties are substantially cheaper and larger out there. And if all goes well with the grant and the Illinois university system lifts it's hiring freeze, there is a good possibility of the position becoming permanent.
On the other hand, I've grown to love
The Windy City
in the decade I've lived here. In fact, it's the place where I've lived the longest ... in my entire life! All my friends are here. I'm active in the
bike community
and if the NIU job did go south I'd be unemployed in Dekalb with few resources to return to Chicago. And yet, Dekalb or perhaps Sycamore, 10 miles to the northeast, are only a hour and a half away by
METRA
from
The Windy City
. Besides, I could bring
tweedyness
to the cornfields!
Labels: Chicago, serious shit, that which rolls